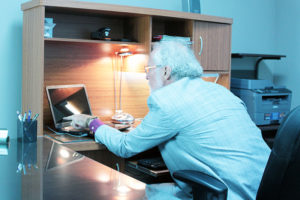 We are ready to prepare you personal income tax return. We can do W-2 employees, self employed and retirees returns. We don't do any corporate or business returns. We will provide professional, accurate returns for IRS and any state at an affordable price.
One of the reasons for leaving the 'big tax firm' was the high price for services. Fortunately you don't have to pay a lot of money to get the benefits of working with a 'big tax firm'. We have all the same conveniences at a lower price. We accept cash, check or credit/debit cards as payment for services. We e-file everything to both the IRS and all states. We can get your refund as a direct deposit to your savings or checking account. We can put your refund on your pay card if you have the routing and account numbers. We can do all the credits, EIC, child tax credits, education credits. If you can't pay for your tax preparation out of pocket, we can take your fee out of your refund for an additional charge. It is always better to pay for preparation out of pocket because you save money, get more of your refund.
One of the problems with going to a 'big tax firm' is that they always seem to have a new guy/gal who has done a total of 2 returns in his/her life. It is totally disconcerting to sit with a preparer who knows less about taxes and preparation than you do. When you combine high price for services with the low level of knowledge of the preparers, it make a pretty strong case for coming to see us for your tax preparation.
We are willing to dig for answers and solutions. We don't have to go to the owner, or check with the manager. We will work with you to handle special situations like a dependent being claimed by someone else, or IRS questioning your return. If it is needed, we will get on the phone with the IRS or the appropriate state to get an answer. If you think your return wasn't done right last year, come on by, we will take a look at it. Come see us, we will do you right!