It boggles my mind how much some tax prep companies charge to do a tax return!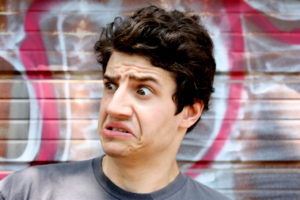 We've had a couple of conversations with potential clients who felt that our tax preparation prices were too high. We are always concerned that we are providing a good value for the money, so we did some checking.
A couple of examples…
A lady called, told us about her marital status and the documents they have and wanted an estimate of what the fee would be. We gave her an estimate, and she thought our number 'seemed a little high for this return'. We called one of the national tax prep firms to ask for a quote on a return just like this one… the price we were quoted was almost double what we had told our prospective client!
Last week a young man came in to get a return prepared. He had two years, last year (2018) and this year (2019). He told us that he had gone, here again, to a national firm to get his 2018 return prepared. When they told him the fee, he decided it was far too much, and walked out. We actually charged him less than half what they had wanted. So, in effect, he got 2 for the price of 1 with us.
One of our neighbors went to a national firm last year before she found out about us. She paid almost double what we would have charged her.
We can help!
This is our 12th year doing tax returns. We don't have any new trainee tax preparers. We have all the benefits the national firms do with the exception of pre-acknowledgement loans. We can do fee out of the refund, direct deposit, deposit to a card… we efile everything. AND, we can get you just as big a refund as they do!
Don't pay too much! Come work with us! We are friendly, affordable, knowledgeable and convenient!
It costs how much???